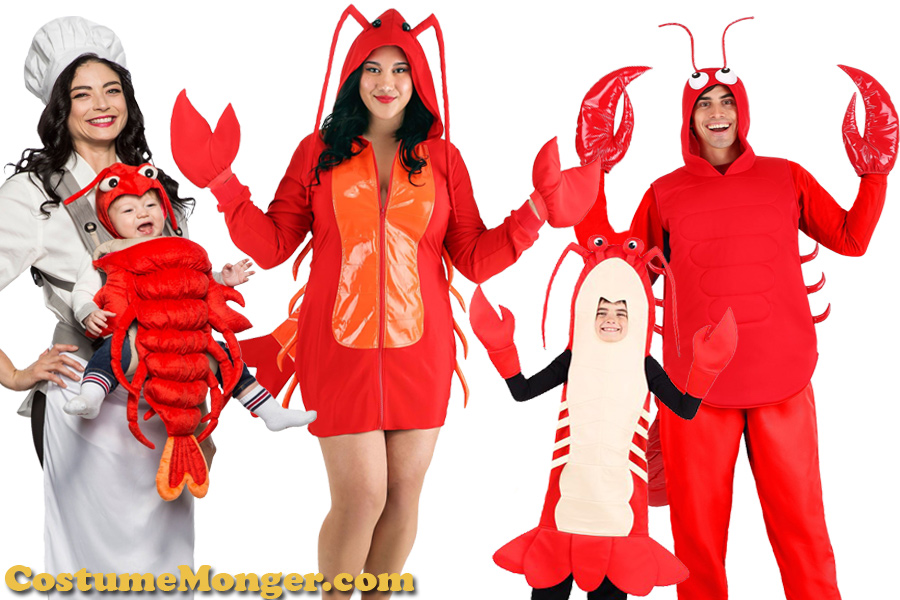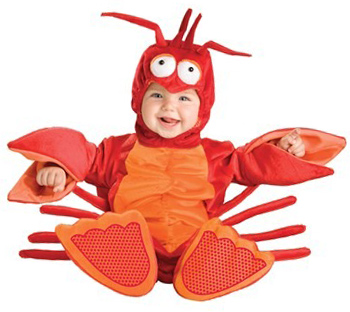 When we think about lobsters, many of us associate them as some fancy dishes or delicious meals at Red Lobster. Others who are more interested in the science and biology of these underwater creatures, think about the life cycle of these crustaceans. No matter your interest is, you have to agree after seeing the adorable photos below that lobsters have been the source of inspiration for some very cute costumes which will make everybody smile at a Halloween party. How can anybody resist smiling at this cute lobster baby Halloween costume! Whether it is because you love lobsters so much or you just really want to be silly and have fun this Halloween, this is the perfect costume for you! If you love eating this seafood, why not let the world know how great it is and be as tasty-looking as these sea creatures.
Best Lobster Halloween Costume Ideas!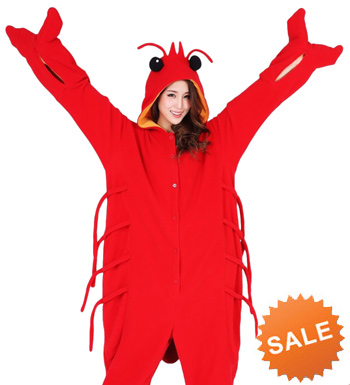 If you just want to be hilarious and surprise your family and friends with laughter, the cute and lovely crustacean outfit led them to give you a big hug, hopefully not to the point that they would chop you up later and boil you in a pot for dinner. Either way, it is an excellent idea to dress up in these lobster costumes!
When it comes to fine dining, lobsters are an expensive delicacy. So when they see you dressed up as one, you will make your friends' mouths water, reminding them how delicious it is to have a warm buttery lobster tail for lunch or dinner. This ten-legged marine creature is not a common costume theme in a Halloween costume party so you will definitely stand out in the crowd. So prepare to be unique and clamp your companions near you.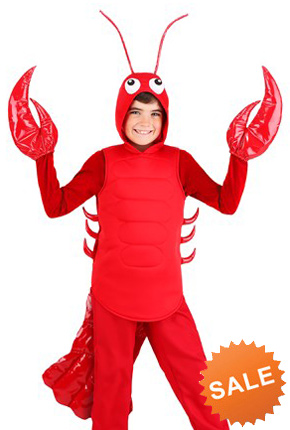 This could also be a fun suit while you and your friends plan an under-the-sea theme for Halloween trick or treat or night out. Be the center of attention in your fantastic Lobster Costumes. Grace the streets with your delicious outfit! It is very rare to see giant lobsters walk on public roads, so make the most of this moment! Out of all the cute and hilarious costumes, yours would undeniably be the one which is extraordinary and unforgettable.
Try wearing the lobster pot costume! It includes a red polyester lobster headpiece with matching shirt and giant claws. To make the look extra creative, it has this shiny silver pot that says, "The Lobster Pot Restaurant" in screen-print. You will have the spectators hungry for the real thing or they are probably imagining you by then in a real steaming enormous pot!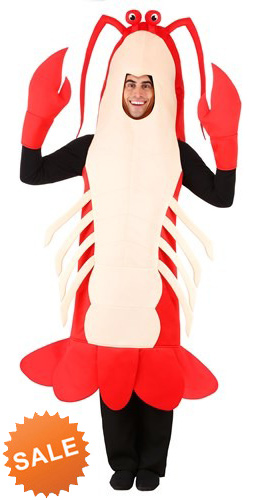 In the meantime, you can tag along your baby, your younger brother, or sister and let them gear up in little lobster infant or toddler costume! Now you can have your own "mini-me" and you two would become the most adorable creatures of the day! Everyone would want to take a picture of the kid in this wide-eyed polyester lobster headpiece. It features the eight red spiky legs of the lobster plus two cute orange and red claws which matches the baby's booties.
For the ladies, you can also add an accent to your lobster Halloween costume and get the beautiful lobster beads! It is composed of one dozen metallic red bead necklaces and each bead necklace has this lobster pendant at the bottom. You may wear only one, by twos or by the whole dozen! It is up to you.
You can even let the children wear some! In whatever way, the necklaces really look pleasant. Halloween season would not be the same without the two of you in your lobster costumes. Often we see mermaids, a fish, a seashell or starfish for a costume. But lobsters? There are hardly any. This is a great occasion to standout so go and wear the lobster-inspired costume!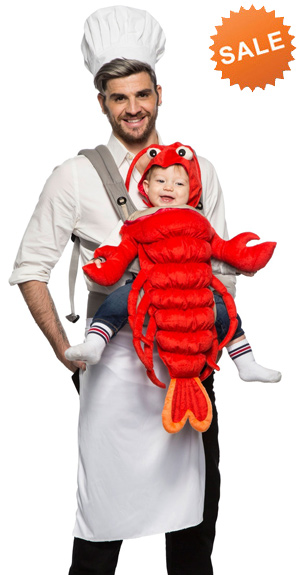 Here is some advice on what you can do with your lobster Halloween costumes. If your child carries a pot while dressed as a lobster when they go out trick or treating, they can use the pot as your Halloween goodie bag! You can easily attach a small bag inside, near the bottom part of the silver pot and you are ready to get some candy and treats! Every person who would open their doors to their home on Halloween night would probably give your child an extra treat just for being so cute. Another accessory idea is that you can tie eight tiny goodie bags to each leg and two big shopping bags on both claws on the costume! You and your kid will be the envy of such a cool costume in your neighborhood on Hallowen night!